2021/05/26
New general-purpose robot RS013N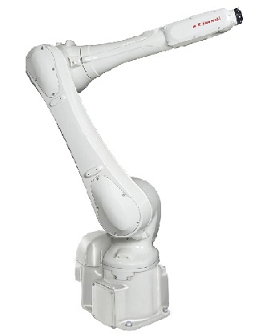 To meet increasing demand mainly in the electronics and food industries, Kawasaki launched a new 6-axis general-purpose robot, RS013N that has the payload capacity of 13kg.
The RS013N has the top-level speed and motion range in its class while inheriting the advantages of the R series.
It fits in and enhances the existing R series lineup to cover even wider needs of the market.
Salient advantages of the RS013N are
Top-level high speed and wider motion range in its class
High degree of protection IP67 for all axes
Flexible layout (slim and compact body, built-in harness and hoses and small interference radius around the body.
New robot office in Thailand  
The Robot Division of Kawasaki Motors Enterprise (Thailand) Co., Ltd. has opened a new office in Rayong. More than 4,000 Kawasaki robots are in operation in the country. The Robot Division is providing not only after service, but also consultation of automation, system engineering and start up supports. Our robot team is full-heartedly supporting the customers from the new office.