2021/01/01
Season's Greetings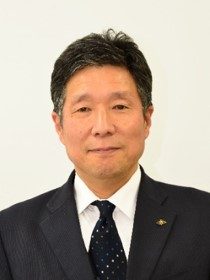 A happy new year!
2020 witnessed the COVID-19 pandemic which seriously affected global robot business, and the world is still facing hardship. However, to prepare for the post-corona time, we are not only developing new technologies, but also strengthening our organization and improving awareness.
Last year, the surgical robot system,  hinotori ™ was approved by the Japanese government, and a surgical operation was performed successfully in December for the first time in Japan. Also, to contribute to society, we are now launching a company-wide project, PCR testing service for COVID-19.
The Kawasaki's group vision 2030 that President Hashimoto has announced is based on robot technologies such as Successor, the remote control operation, and TRanbo, self-propelling robot technology. The robot technologies are becoming progressively more important. We are challenging to contribute such expectations and moving forward towards the year 2030. This year, as we are expecting a V-shaped economic recovery, we would appreciate your continued support.
January 1, 2021
Noboru Takagi
Executive Officer and GM
Robot Business Division
Precision Machinery・Robot Company
Kawasaki Heavy Industries, Ltd
Virtual Expo
To prevent COVID-19 from spreading, Kawasaki is holding an Online Exhibition on website. This is the second online exhibition after August. This time our subsidiary company in Germany, Kawasaki Robotics GmbH, is holding a Virtual Expo from December.
It contains useful information such as robot application technologies and much more. Please visit the website page below.